The Guemas Group has two operating sites in Clisson (Nantes) and in Paris with sales forces spread all across the country.
Our regional office in Clisson is fully focused on national business and remains in charge of the back office for the group.
The Guemas International office has been designed to be the highly specialised expert to serve major accounts and middle market companies worldwide.
This organisation allows us to be more flexible in our capacity to serve important clients with high volumes and to work at better costs without having to outsource services.
GROUP FACTS & KEY FIGURES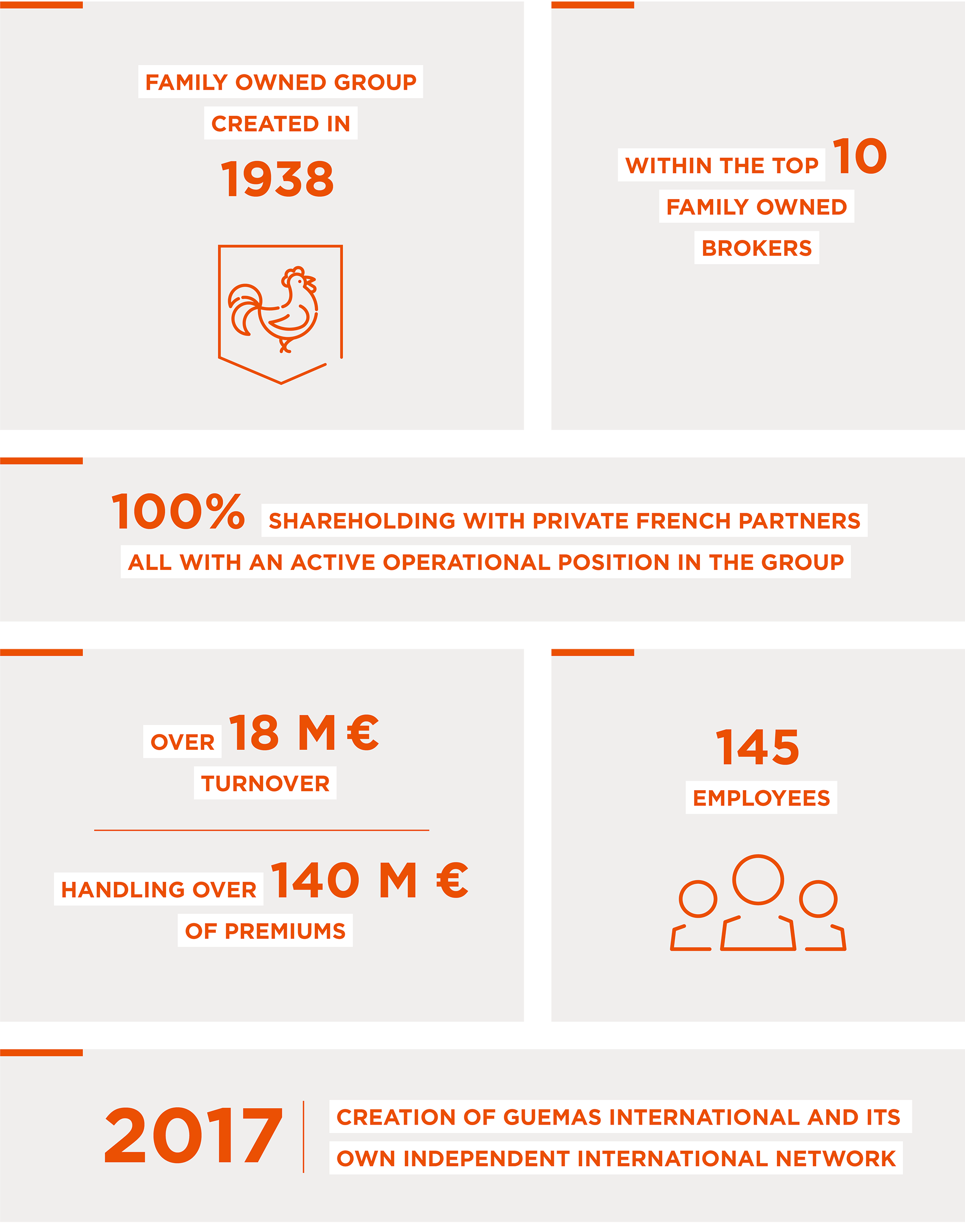 Guemas International's team is built with highly experienced partners and professionals, all of whom have long histories and key positions within major brokerage and insurance actors worldwide.  Their experiences have led them to the conclusion that a new business model is necessary for clients. Indeed, we deeply believe in the virtues of a more flexible model which must always be highly motivated by the need for technical excellence. 
Our main strength at Guemas International is the great result obtained by the addition of all these professionals serving our clients with many complementary and diverse experiences, all acquired by many years servicing the majors of the French industry.